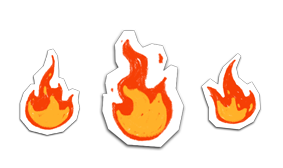 Solo DaNews
A downloadable solo newsletter
Hi! I'm Dan (aka angela quidam). I'm fond of dinosaurs, scifi and tabletop roleplaying games (TTRPGs).

Newsletter?
I began a newsletter months ago when I was on Revue (a Twitter service). I'm now moving to Substack at danews.substack.com. In this newsletter, I share cool stuff tabletop-roleplaying related (solo games I read/played, cool game jam, accessibility tools, alongside my own TTRPGs news). I talk a lot about singleplayer TTRPGs, you're welcome if you're curious about these topics! I also host the itchio "Hermits Club collection."
Solo sub-newsletter? 1 per month.
If you only want to follow the solo-games section of my newsletter, you're at the right place! Just click on "Claim access" to receive it in your mailbox!
I'll send you the "solo-content only" section of my newsletter through itchio, it won't be different from my Substack newsletter, it will just be a selected excerpt.
It's of course free but free projects don't have the "Claim access" button on itchio (and I need it to send you emails directly through itchio), that's why it's published as a Pay what you want page: just click on "I don't want to pay"! :)
My newsletter is sporadic, I send 1 or 2 per month, therefore don't worry about being spammed, you should receive only one mail a month, sometimes 2, never more.
How to unsubscribe?
You subscribed but now want to unsubscribe? No problem! Just click on the "unsubscribe" button at the bottom of the email. Beware, you won't be able to subscribe again because you can click on the "Claim access" button only once.
Subscribe below
Get exclusive access to this solo newsletter by claiming while quantities last.
Subscribe by clicking the Claim access button
Thanks! Enjoy solo games recommendations!

You will get access to the following files:
Solo DaNews subscriber document.pdf
275 kB
Comments
Log in with itch.io to leave a comment.
That's a place which can be used for this :)
I'm pretty underwater currently on this collection (a few weeks late on the latest games to add) but yours is now in! Thanks for your comment!